Exercise daily – How to reduce fat on the thighs? This is the question that everybody has in their mind if they are conscious about their thigh fat. Remember that size of your thighs doesn't matter. Your legs or thighs should be strong that is the most important thing.
If your thighs are extra large and you are conscious about your thigh fat. This article is for you. We will tell you the 8 best exercises for reducing thigh fat. So, let's dive in.
How to reduce fat in the thighs?
Reducing fat on the thigh requires specific exercises that you can perform easily at home or the gym.
Lunges:
Lunges is an easy exercise that you can do at home. You don't need specific equipment. Here are the steps of how to perform lunges: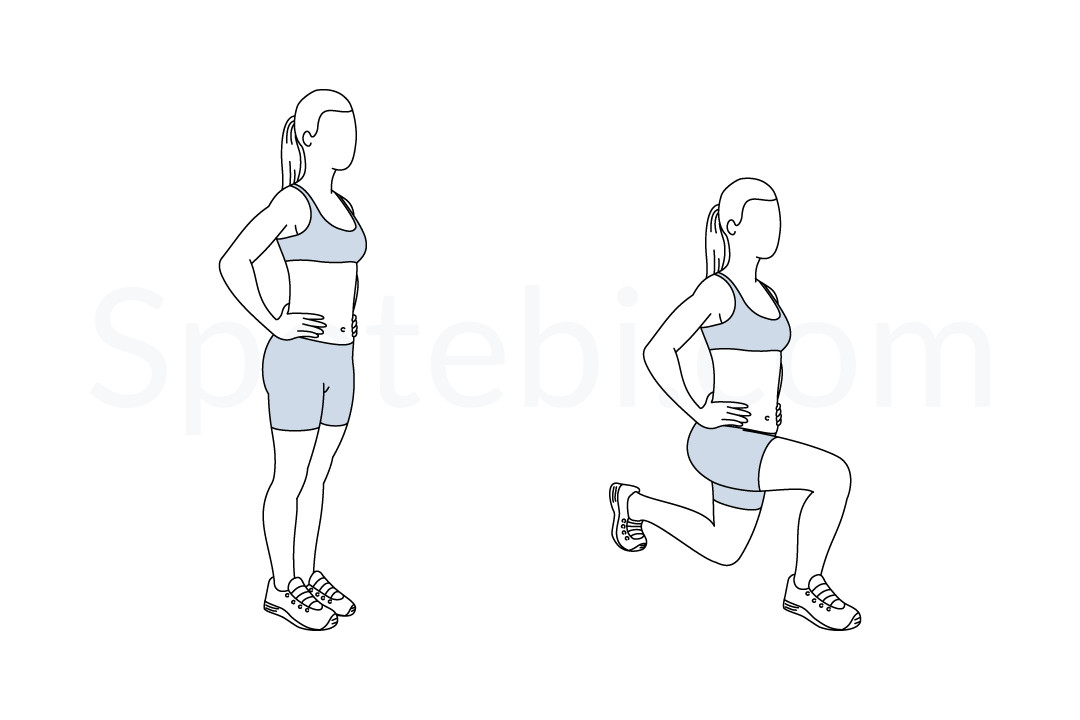 First, you have to stand tall and hands on the waist.
Then, bring your leg forward facing forward.
Lower your body until your calf and thigh have a 90-degree angle.
Hold this position for some seconds and repeat this exercise 2-3 times.
2. Squats:
Squats are famous nowadays because they are very effective for the thigh and hip muscles. Following are the steps you can follow to do squats effectively: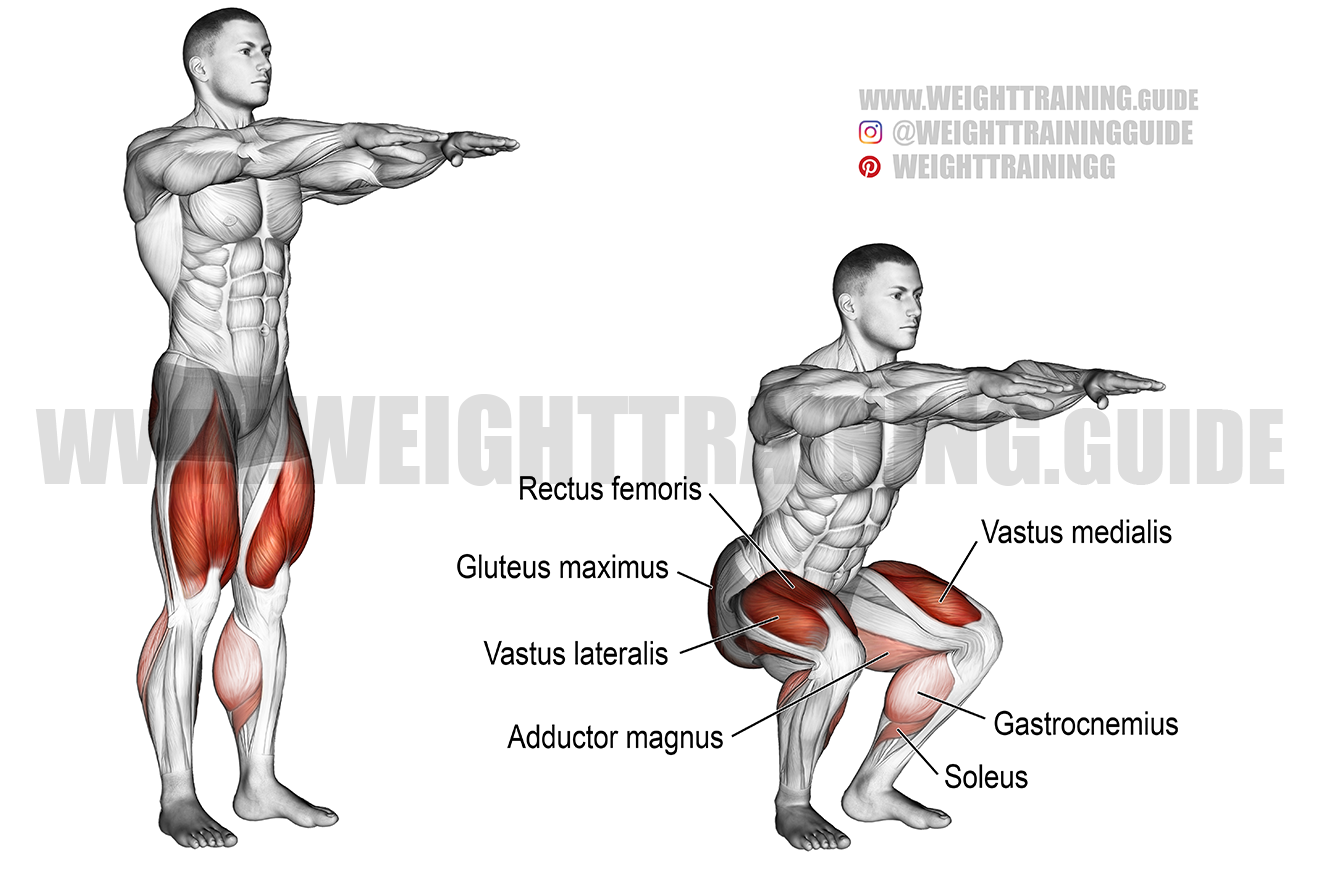 First, stand straight with arms width apart.
Then bend your knees, sit in a chair position, and bring back your hips.
Then sit in this position for a few seconds.
When standing from this position, slightly up your arms in the air.
3. Indoor Cycling:
You should go indoor cycling if you want to tone your thigh and leg muscles. This is the easiest way to exercise. You can go gym for indoor cycling, or you can have this machine at home. This will tone up your muscles and also prevent you from different cardiovascular diseases.
4. Pick any sport that focuses on your thigh muscles:
You can pick from aerobic exercises that focus on toning your legs or thighs. The following are the best exercises:
Swimming
Walking
Jogging
Cycling
Dancing
Indoor cycling
5. Cardio exercises for Thigh muscles:
High-intensity cardio exercises are beneficial for reducing thigh fat. These exercises are aerobics that increases your heartbeat and helps in reducing the risk of cardiovascular diseases and other diseases. CDC recommends 150 minutes of moderate exercise for adults and 75 minutes for vigorous exercise.
If you combine both of these exercises, you can get the full results.
6. Burpees:
Burpees is a straightforward exercise that will increase your heartbeat and helps to tone and reduce the fat in the thighs. To do burpees following are the steps you should follow:
First, place your shoulder and feet width apart.
After getting into a crouch position, now place your both hands on the floor between your legs.
Now get into the push-up position. And after that, push yourself again up.
Repeat this exercise several times.
7. Lifting leg:
This exercise is straightforward to do. You can do this exercise anytime, anywhere. For this exercise, you have to do the following steps:
First, lay down on the ground straight.
Stretch your legs and lift one leg above in the air while keeping the other leg straight on the ground.

Repeat that step with the other leg also.
8. Planks:
Planks are very practical and easy to perform the exercise. Following are the steps to perform this exercise:
First, go in the push-up position, but instead, bend your elbows so that your forearms support the whole weight of your body.
You help to keep your tight and straight.
Keep this position for as much as you can.
Products That EDM Recommended:
Balance From Bike Trainer Stand Steel:
$76
Description:
If you drive a normal bike on roads that will cause a load of noise but this bike has a front wheel riser block. You can get real biking to feel by using this bike. It is very easy to install. and you can release it easily too. It has 8 resistance settings also.
Pros:
It has rubber wheels that will prevent you from scratching the ground floor.
It is easy to use.
You can use it at home also.
Cons:
It is a little expensive.

It needs a lot of space.
Sunny Health & Fitness Indoor Cycling Exercise Bike:
$187
Description:
This bike is designed for comfort and ease. We can adjust it both vertically and horizontally. We can track and monitor our fitness or exercise by looking at the LCD screen. It can track time, calories burned, seconds, etc. The paddles are made from rubber which can help the user to exercise for a longer period.
Pros:
It is easy to assemble.
You can use this machine at home or the gym also.
Every person of different heights can easily use this.
Cons:
It is a little bit expensive.
Yes4All Game Plank & Balance Board:
It is an anti-slip design for a full-body workout while you can play video games, can use a mobile phone, and can still get perfect abs and toned thighs. And it improves your strength, balance, and flexibility. It has an anti-slip design that prevents you from slipping or injuries and is also not limited to the planks you can use this for balance or flexibility also.
It has a unique feature that you can play games while doing planks. You will not get bored while doing planks or any other balance exercise.
Pros:
It is made up of comfortable material that can support more than 300 pounds, so overweight people can use this also.
It is easy to use and assemble.
We can use it anywhere and can get entertained by playing games also while exercising.
Cons:
Some people don't find it convenient.
It is a little bit expensive not worth the price.
How To Reduce Fat On The Thigh? Frequently Asked Questions (FAQs):
1. Does walking reduce inner thigh fat?
Walking is the absolute or best exercise that can reduce overall body fat and inner thigh fat. Other aerobics exercises like swimming, walking, jogging, running, and dancing. So you should remain consistent with exercise if you want to reduce thigh fat.
2. How to get rid of thigh fat overnight?
You cannot get rid of thigh fat overnight because you need ample time and consistency to get rid of the overall thigh and body fat.
3. How much cardio to lose thigh fat?
CDC recommends 150 minutes of moderate to intense exercise and 90 minutes of vigorous exercise. You need to remain consistent with your exercise. Cardio exercise increases your heartbeat which can prevent you from cardiovascular diseases.
4. Is inner thigh fat hard to lose?
Yes, inner thigh fat is hard to lose than any other fat on the body. Because there are no specific exercises that target fat on the thighs. You need to do leg exercises if you want to lose fat on the thighs.
5. Does cycling reduce inner thigh fat?
Yes, cycling is the best and easiest exercise for reducing fat on the thighs. You can try indoor cycling as well as outdoor cycling. Indoor cycling is the easiest exercise to perform if you are very busy in your life.
Bottom Line:
This article concludes with how to reduce fat on the thigh. We told you the 8 best exercises that are very effective and easiest to perform. If you perform these exercises and remain consistent with them, they can do wonders for you.
If you have any queries regarding how to reduce fat on the thigh you can ask us in the comment section below.